Minnesota's transition framework defines high-quality transition programming for youth with disabilities and those who support them.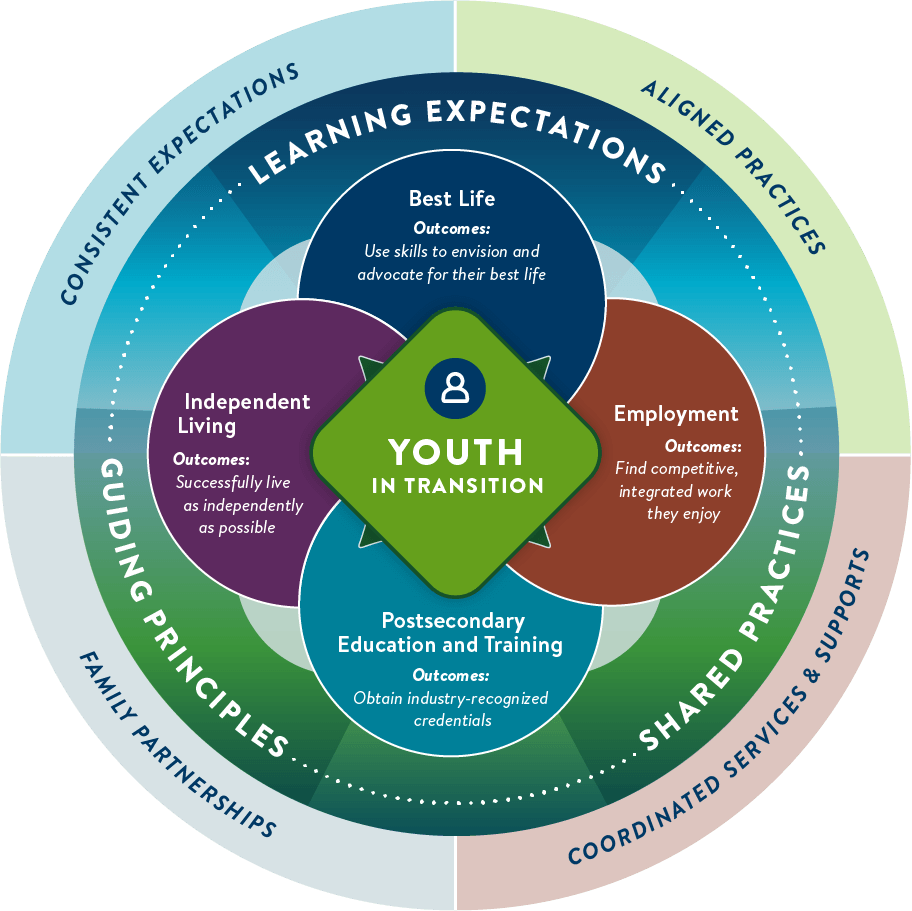 Developed by E1MN and transition leaders statewide, the framework strengthens the partnership between schools, Vocational Rehabilitation Services (VRS)/State Services for the Blind (SSB), waiver case managers, and service providers.
The framework:
Aligns common values, systems and best practices
Facilitates coordination of services and supports
Promotes collaborative partnerships with youth, families and professionals
Ensures consistent transition planning expectations for youth and families
---
Learn about Minnesota's transition framework
Actor, playwright and disability advocate Kevin Kling introduces the transition framework in this 6 minute video.
The framework features three key elements:
Guiding principles based on person-centered practices
Shared practices that ensure a consistent experience for youth and families while optimizing the role of everyone on the transition planning team.
Learning expectations that define the curricula for consistent high-quality transition programming, focused on topics that support the transition to adult life. The topics are organized into four domains (My best life, Independent living, Employment, and Postsecondary education and training) and each topic is broken down into four learning stages (Awareness, Exploration, Preparation and Implementation).
The framework helps professionals support youth to:
Use self-determination and leadership skills to envision and advocate for their best life
Successfully live as independently as possible, becoming part of the community they choose and living in housing that works for them
Find competitive, integrated work they enjoy
Access postsecondary education and training options and obtain industry-recognized credentials