3
MA
Medical Assistance (MA)
This course will provide you with more details about Medical Assistance (MA): its eligibility rules and application process, as well as more information about how its work incentives make it possible for people with disabilities to work.
You will also be introduced to tools and resources you can use to help people make informed choices about MA and work. See the level 2 learning objectives.
Who is this course for?
This course is designed for professionals who support people with disabilities in making informed choices about work, such as special education teachers, case managers, vocational rehabilitation counselors and employment service providers.
Learning components
• "Benefits and Work, Go Deeper: Medical Assistance" e-learning (approximately 25 minutes)
• Related resources, including DB101 articles and two animated videos (see below)
Benefits coach requirements
Professionals seeking benefits coach certification are required to complete this e-learning and review each of the items linked under related resources below.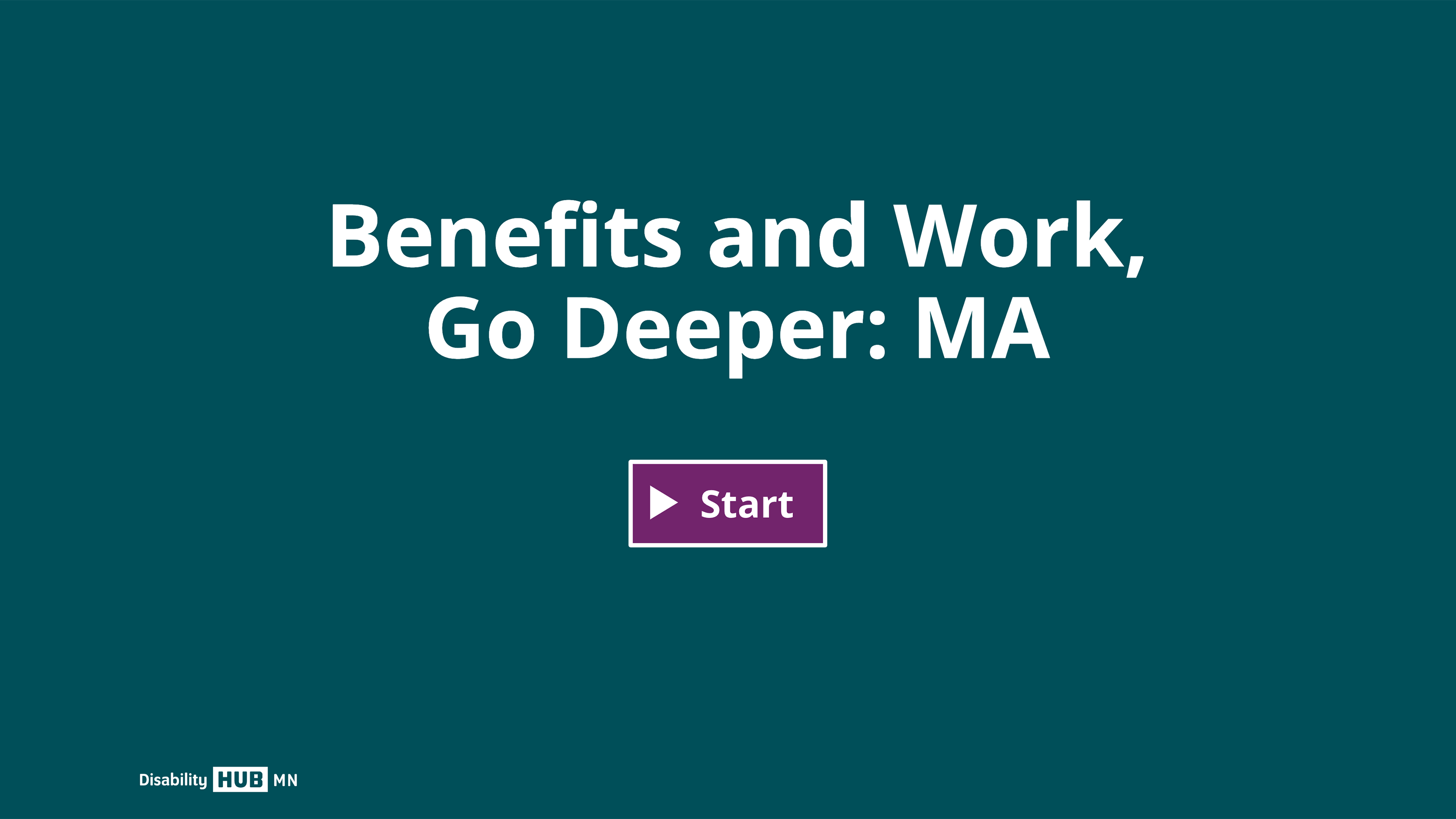 Note: E-learning will open in a new window.