What are waivers?
Medical Assistance (MA) Home and Community-Based waivers allow people with disabilities to live in their own homes rather than an institution (like a nursing home or hospital). They do this by providing services needed to support people in their homes, their work places, and in their communities.
There are four disability waiver programs in Minnesota:
Waiver Basics e-learning
This course will introduce you to the foundations of waivers, what they are, who is eligible, how to access them and what services are covered. Approximate time to complete: Less than 30 minutes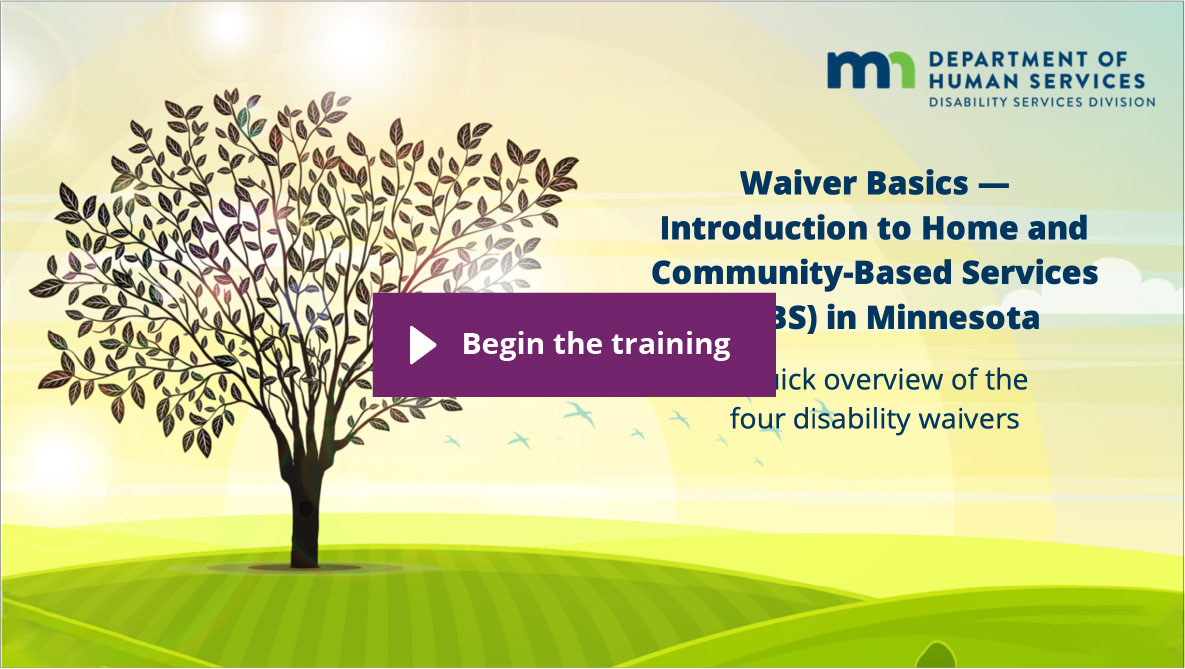 Note: E-learning will open in a new window.
To learn more
To learn more about waivers, see information about MA-Waiver Programs on DB101.org.